Here's a review of two new shows: "The Whole Truth"-a stellar series about a prosecutor and some spellbinding tales. "Chase" is a series about U.S. marshalls and some, eh, "chase and capture" scenes. One we look forward to, the other we'll not watch again.
Pic of the Day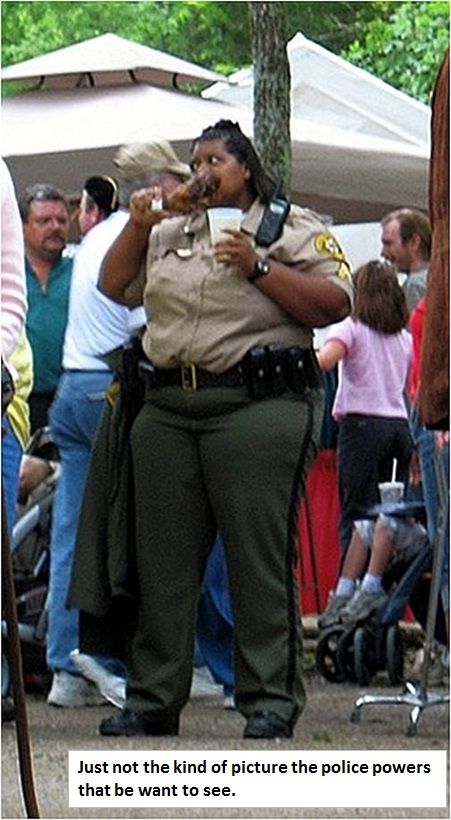 ---
ABC's "The Whole Truth"
Maura Tierney is most well known for her role in the long running series "ER". As I recall, there were some problems with her and ER, something involving other cast mates.
Wonder of wonders, Maura Tierney shows back up with a series of her own. I must suppose there's a dearth of actresses in Hollywood that an actress with a Diva-like reputation gets an entire show for want of such actresses.
But I jest.
Folks, this is a really good show. Maura Tierney plays Kathryn Peale, an Assistant DA who prosecutes interesting cases along with a street savvy sidekick and a wet-behind-the-ears newbie she is expected to mentor.
Rob Morrow, who I've never heard of, plays a veteran defense attoryney, Jimmy Brogran. Character Brogan has a relationship with character Peale that is not quite clear to the audience.
But that's part of the show's charm.
First, I'm not majorly in love with Tierney as an actress but she does okay. I never much liked her character on ER, which I once watched with a devotion. However, I must allow that maybe it was the character I didn't much like as opposed to Tierney's acting.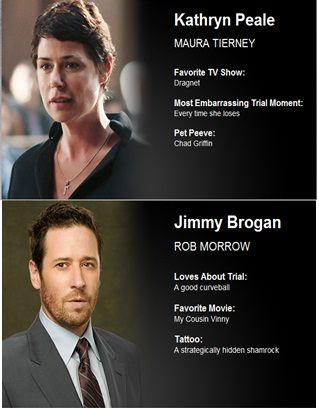 Frankly I'm not overly in love with Kathryn Peale the character and at some point I begin to ponder if this all isn't because, well Tierney's smile doesn't exactly light up the world. She has a huge overbite with that top lip and it comes off as a kind of pout but maybe it's just me.
Kathryn Peale is a tough as nails prosecutor who staples her blouse sleeves for lack of buttons. She can, if need be, apologize for her errors or admit to going down a wrong prosecutorial path. She can, but she doesn't like it.
It's the show's story line which has enough of an appeal to actually make me look forward to it, now going on two weeks in a row.
What's the big appeal?
It's a story with a beginning, middle and end.
And ah, folks, you got to stick around to the very end to find out who did it.
Which doesn't mean the beginning of middle build up of the story line doesn't keep one's attention. Indeed for the premiere of the show we had a very nice teacher fellow prosecuted by Peale, and found guilty by the jury, that had me guessing if he really murdered the adolescent girl as accused. This past week we had a young woman who, maybe, maybe not, really pushed her father off of the ferry, the poor man in a wheelchair and unable to save his self.
There's enough rocks and nooks and crannies in the storylines to keep this viewer guessing. We might have devout nuns, dedicated wives, confused children, helpful neighbors, and witnesses with questionable pasts. All become part of the story and all lead up to this show's unique in terms of this sort of televised genre.
For the viewer will not know, until the very end, no matter how the trial outcome, no matter the jury's verdict, who really did the deed.
And it is a surprise, even to short story mystery writers such as myself.
Tune in to this show. It's different and a most surprising and positive way.
"Chase"
Just to clear things up from the get-go, blurb from the NBC web site for this show below:
Chase" is a fast-paced drama from Emmy Award-winning executive producer Jerry Bruckheimer ("CSI" franchise, "The Amazing Race", "Pirates of the Caribbean" films) and executive producer Jennifer Johnson ("Cold Case") that drops viewers smack into the middle of a game of cat-and-mouse as a team of U.S. marshals hunts down America's most dangerous fugitives. Kelli Giddish ("Past Life") stars as U.S. Marshal Annie Frost, a cowboy boot-wearing deputy whose sharp mind and unique Texas upbringing help her track down the violent criminals on the run. Cole Hauser ("K-Ville"), Amaury Nolasco ("Prison Break"), Rose Rollins ("The L Word") and Jesse Metcalfe ("Desperate Housewives") also star as members of Frost's elite team.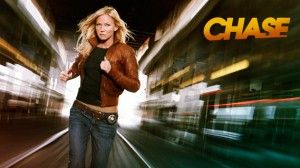 A series about U.S. Marshals whose job it is to locate and bring criminals to justice would involve, we must imagine, some action capture scenes.
This is not to say that this is not an entertaining sort of show. Common sense would dictate that such a show would feature, duh, some serious, er, CHASE and capture scenes.
On the series' premiere we had two such scenes, one to begin the show and one to end. At the beginning we had, I'm not making this up, U.S. Marshall deputy Annie Frost actually running through an ongoing rodeo to catch the bad guy. The final "capture" scene had her jumping off of a bridge in pursuit of the bad guy who had just jumped to hoped-for freedom in the river below.
And that's pretty much it in terms of this show. We have a bad guy committing all sorts of crime, a somewhat predictable story line, and some chase and capture scenes to end it all.
I'm not going to watch it again because….well I've seen enough.
Yon readers' mileage may vary. I'm just telling my opinion.
=================
To the Main Blog...Over a Million Page Views
==============