We've got fashion and cooking in this TV review post. Project Runway is a hit fashion design reality contest now running full speed on Lifetime TV. There's pics of winning, losing and mediocre fashions plus some critiques, comments on the contenders.

Running now we've got Hell's Kitchen as well as BravoTV's Top Chef Vegas. We've got reviews on the shows, the food and the contenders.

Finally, we follow up on Melissa D'Arabian, winner of this past year's Next Food Network Star. Her food is cheap to make but read what the real cost is.

All with pics and video you'll find nowhere else on the Internet.
Pic of the Day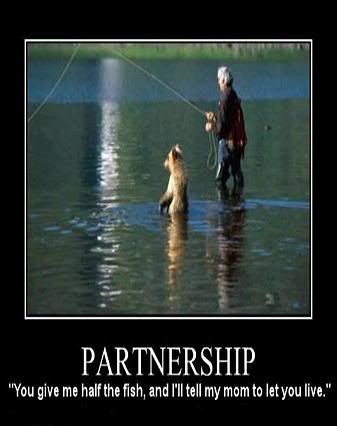 ---
Lifetime's "Project Runway" A Fashion Hit
I have quite enjoyed "Project Runway" now featured on Lifetime. As I understand it, this series of a reality show for fashion designers was featured on another cable network and just changed over to Lifetime this week. I daresay this is an indicator that the show has been very successful as Lifetime is a network for women and women are probably the base audience for this series. Alongside our fine homosexual brethren I add with a smile.
So far I've been busy compiling pic montages of the series and have little verbiage to add. I think this is a great series but it is definitely for fashion afficiandos let's not kid ourselves.
Site for the series HERE
I have a few comments on the remaining nine contenders as it's a bit dizzying to keep up with all the fashion designs, who did what, as well as observe personality quirks of the contenders.
Epperson, now here's an odd fellow. He has about thirty pounds of hair on his head and once he had to wrap all the dreadlocks up in a scarf and he looked like one of those fellows who ride around on flying carpets. Epperson does do rather unusual designs and one thing to note about this show, the ordinary is not where you want to go. The show doesn't cotton to out-of-this-world fashion designs either, be cautioned. But it is a show designed to capture the designer with a fashion flair that would still be acceptable to your ordinary female.
A couple of very young females are very much in contention this season, to include Shirin, Althea and Carol Hannah. I'm talking young women in their early to mid-20's here. Quite impressive to be in the top ten on this American Idol of fashion design.
Finally, somebody tell Gordana to please find some shampoo and wash her damn hair. Gordana is NOT, ahem, one of the younger females in this contest. She's not such a bangup fashion designer either.
On to the pic montages and join in for additional opinions, caveats, brickbats and unrequested opinions.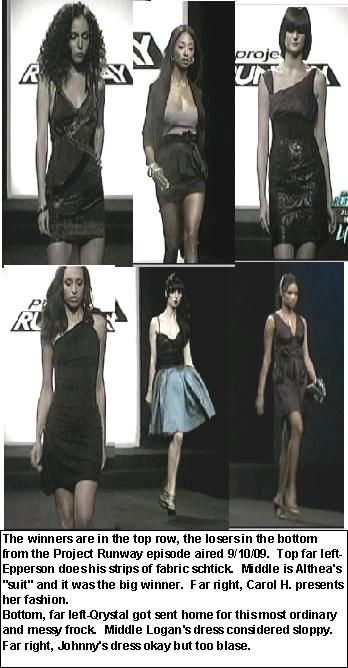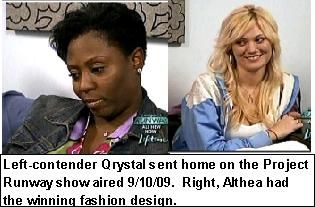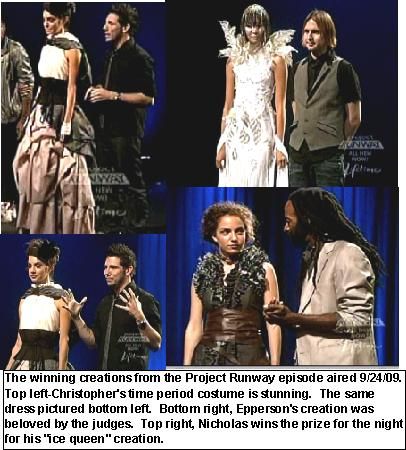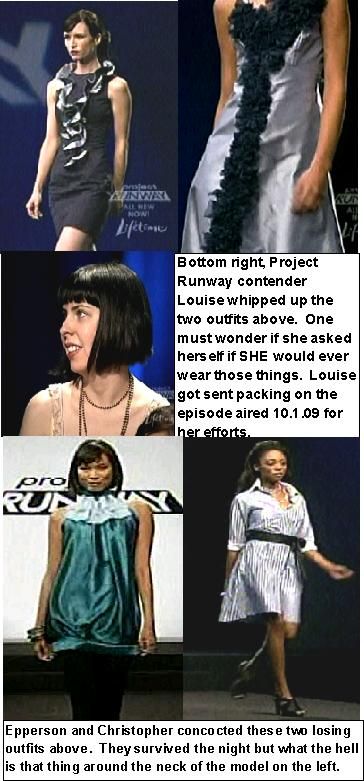 2009 Contenders for Project Runway
Christopher
Johnny-sent home
Louise-sent home
Irina
Ari-sent home
Nicolas
Mitchell-sent home
Shirin
Gordana
Carol Hannah
Ramon-Lawrence-sent home
Logan
Malvin-sent home
Qristyl-sent home
Epperson
Althea
Hell's Kitchen Fall 09 Down to Four