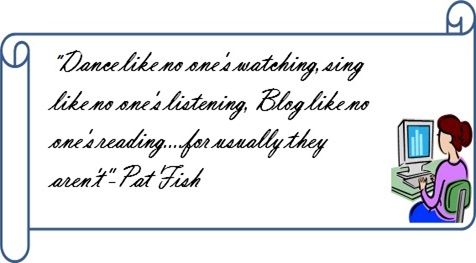 In TV we've got a lookover of the 2011 American Idol contenders, a prediction on the top five, and some critiques of the judges even.

Couldn't resist a final visit to "The Bachelor" because it looks like Brad Womack struck out again.
Pic of the Day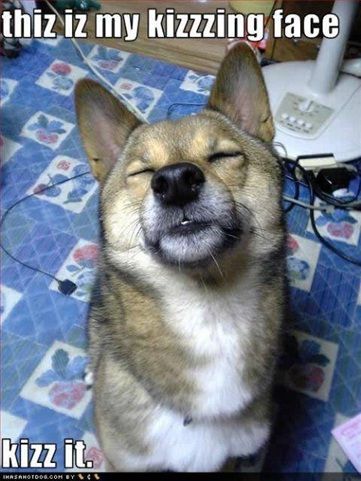 American Idol 2011-Solidly Underway-Winner Predicted Here!
I did, once, have an entire Blog devoted solely to American Idol,
HERE.
I stopped right before I went in for my open heart surgery the year David Archuletta did not win, as I had wrongly predicted.
In fact, in the interest of fair and balanced, I've never successfully predicted an American Idol winner. Thus I shall now introduce the top 11 as of this writing-3/21/11, in the order as I prefer.
#11-Jacob Lusk-has a deep impressive voice. No stage presence, no particular genre
#10-Naima Adedapo-I'm reluctant to put her in the top ten and she might not make it. Horrible fashion sense, dresses in bolts of fabric, screams, does not sing
#9-Paul McDonald-Rod Stewart wannabe. Does a good job of it though. Still, not likely to do well with any other songs but Rod Stewart types.
#8-Stefano Langone-just not top five material
#7-Haley Reinhart-Haley's should count her lucky stars she's made it this far. She'd been eliminated twice before the final. If she makes the top ten then good on her.
#6-This Megia-good voice, pretty, just not enough oomph to beat out her competition.
#5-Casey Abrams-big guy, big voice. Health issues might fell him. He's a rocker type, top five material
#4-Pia Toscano-has it all, looks, presence, great voice. Can't beat the winners as I predict but top five all around material
#3-James Durbin-good rocker, would win if American Idol was the sort to nominate rocker types
#2-Lauren Alaina-toss up between her and Scotty to win this thing. Lauren's a youngster, only 16, but she's got it all, magnificent voice, stage presence…entertainer to her core.
#1-Scotty McCreery-Scotty has the best natural voice by far of all the contenders this year. But he's strictly country-western and nothing else. American Idol tolerates CW singers but they've got hurdles.
Now a word about those judges. I really can't stand Jennifer Lopez. For the most part she's nice enough but she, well she just doesn't seem up to the task. Further, by me Lopez isn't all that talented to be judging the talents of others. That last video of hers, hyped mercilessly on AI, is simply awful, her voice is electronically enhanced. Frankly the worst of this year's contenders for American Idol sings better than Lopez.
Stephen Tyler? Dear Lord, this man needs to be somewhere where's he kept safe. He's downright disgusting in his interaction with the female contenders. And not a word of his critiques makes any sense.
I'm glad Randy Jackson's still around. He's the best of the judges, most personable, and encouraging where deserved.
The Bachelor 2011-Brad Womack Strikes Out Again
My Bachelor Blog
ABC Web Site for this show
I just don't know how many times this guy is going to get a chance to be the handsome hunk offered up to a bevy of beautiful women to be their one and only. The first time Womack was "star" of the series he shocked everyone by choosing NOBODY to be his bride.
This time the viewing audience is assured that Brad's a changed man, that he has a therapist, that he's really, REALLY, looking for the love his life.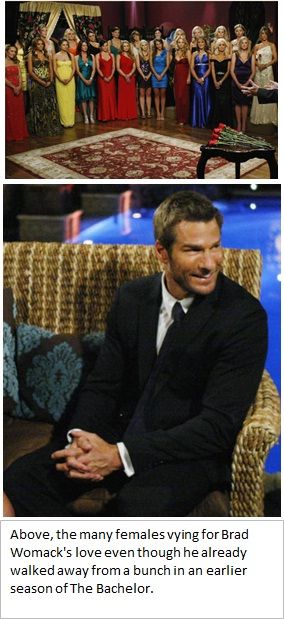 Well yeah I know it's highly unlikely to find the love of your life on a show such as this ABC offering. Nobody sane thinks it's even remotely real, at least in terms of the scripted scenes to add viewing drama. The Bachelor or Bachelorette often does meet someone that they "like" and there've been a couple of marriages from this series. The vast majority of the match-ups on this show go nowhere. There's logistical distance to deal with in addition to a return to a mundane life when the show ends.
I just don't know what the producer's of this series were thinking when they brought Womack back. Although I suppose there was a new angle as Womack so shocked the viewing audience the last time he starred.
I only go over this series again as I'd just covered it in my Blog post in early February, here
HERE
It's just that now that the series is over, BRAD FAILS AGAIN!
For Womack picked Emily, a beautiful young woman who once loved a race car driver who died tragically in an airplane crash.
Though I know The Bachelor interactions are scripted, it was obvious, to me at least, that Brad was very much smitten with Emily.
In the finale to this year's show, "After the Final Rose", Emily and Brad appeared together for the first time after Brad proposed to Emily.
"Brad has a bit of a temper" is how Emily phrased it.
This romance looks like it's going nowhere quick.
Dental student Ashley is scheduled to be the next Bachelorette.
Let's hope that's the end of Brad Womack. He's vapid, boring, vain and he's had his fifteen minutes, TWICE.
Brad, go back to therapy and go find yourself a wife. It doesn't look like it's going to be Emily.
-
To the Main Blog…Over a Million Page Views
EMAIL ME