A review of this year's "Hell's Kitchen" competition. It will the last time I shall review or watch the show. Read the review to find out why.

Also, a review of the 2010 version of "Hawaii 5-0". There are some changes as the passage time would require. Still it's got the flavor and vibe of the old Steve McGarrett and his partner Danny.
Pic of the Day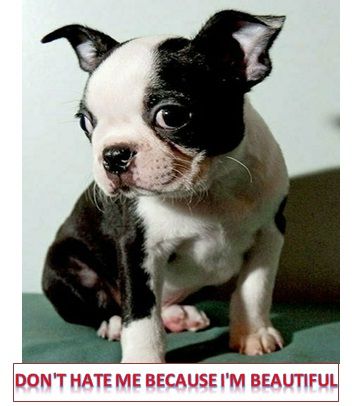 ---
Hell's Kitchen-A Quick Look
Search of all THIS Blog's entries for this show, prior seasons.
I won't bother to say much about this cooking series because, frankly folks, if you've seen one episode of Chef Ramsey cussing out a bunch of scared chefs then you've pretty much seen them all.
Oh there's some variation. At times Ramsey might take a plate of food and throw it in the trash. The most recent episode, leading up to the final Six Chefs in contention, had Ramsey rather cruelly demanding errant chefs to leave the kitchen. I was mortified for those young people and not at all impressed by Ramsey and his silly melodrama to show what a mean but loving taskmaster he can be.
James Lukanik

Scott Leibfried

Andi Van Willigan

Vinny Accardi, Jr

Antonia Boregman

Raj Brandston

Sabrina Brimhall

Lewis Curtis

Melissa Doney

Jillian Flathers

Russell Kook

Emily Kutchins

Lisa LaFranca

Rob McCue

Trev McGrath

Gail Novenario

Boris Poleschuk

Louis Repucci

Nona Sivley
I do think that Russell Kook will win this year's award as he's the only one so far not to be excoriated to the point of tears.
Beyond this, unless Ramsey and those producers come up with something better than what they're currently offering, I'll only NOT review the show again, I'll not watch it.
==================
Hawaii 5-0
Below, a synopsis of the show I watched for this review.
11/1/10-When a Navy SEAL, who's on the run for a murder he swears he didn't commit, takes hostages and safe haven aboard the U.S.S. Missouri memorial battleship, McGarrett must use every SEAL skill in his arsenal to diffuse the situation.
Cast
Episode credited cast:
Alex O'Loughlin ... Steve McGarrett
Scott Caan ... Danny 'Danno' Williams
Daniel Dae Kim ... Chin Ho Kelly
Grace Park ... Kono Kalakaua -governor of Hawaii
I must suppose that somebody thought it was time to bring back that famous series of my childhood, Hawaii 5-0, which is a story of police action in Hawaii. I'm not at all sure why police type stuff in Hawaii would be more interesting in that sort of stuff in Miami….NO WAIT!
Criminal activity at various locales in America does become all the rage. For us mainlanders, Hawaii was once an exotic type of place which few of us had visited. And the cast of the original Hawaii 5-0 was very good. Steve McGarrett was a great character and Jack Lord played him well. And who could forget those famous words "Book 'em Dano"? This phrase became part of the pop culture lexicon in my younger days.
In this more modern version of this series, Steve McGarrett is a former Navy Seal. I do not remember this being case in the Hawaii 5-0 of the 60's but at that time I just watched to see Wo Fat and hear Steve tell Danny to book 'em. It was always a great ending, a chance to shout HURRAY, the comfort of knowing the good guys won again.
The Seal line will have the current day McGarrett needing story lines requiring lots of underwater stuff, as did this show of my viewing.
For we had a former Navy Seal accused of killing his wife and the evidence was pretty damn damning. He was caught running off with a bloody knife right before his wife's dead body was found.
The story was okay, if one likes that sort of thing. The real killer turned out to be somebody once involved in his wife's life before she came to America. Her child was kidnapped by these nefarious dudes and finding her was an action-packed video of cop cars and helicoptors, nick of time type of stuff.
I don't think it's time for me to become anew a fan of Hawaii 5-0 in this 21st century. My tastes have changed and within ten minutes of this sort of byzantine plot I'd be lost. But I do think this series has possibilities as it was filled with action, had a pretty good story line, should intrigue those who like this sort of thing. In the end the good guys won, Steve McGarrett got justice for an innocent man and saved a passel of hostages.
Watch it if you once enjoyed this series. Young people should watch as it still has its original allure.
=================
To the Main Blog...Over a Million Page Views