Celebrity Apprentice and Hell's Kitchen 2009 are over now. We've got some memories with pics and video from throughout the contest.

Along with my own fine rants about why the winner of each is not believable and how this will adversely affect future contests.

Plus a review of BravoTV's newest reality show that leaves me giggling through the night. Not at the basis of the contest but at the contenders!
Pic of the Day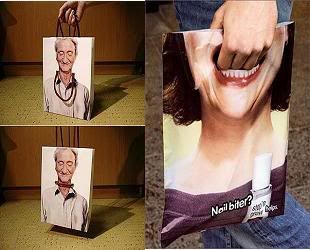 ---
The Donald Pushes Our Suspension of Disbelief Too Far in Celebrity Apprentice 2009
The Celebrity Apprentice 2009 is a done deal as of this writing. Joan Rivers won but she certainly did not deserve it. And I know Donald Trump knows it because in the real world The Donald would never have chosen Joan over Annie Duke, I am sure of this.
First, some old pic montages and a video for nostalgia below.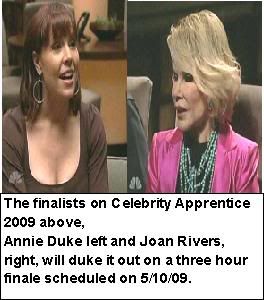 Below a video of Joan doing her stuff.